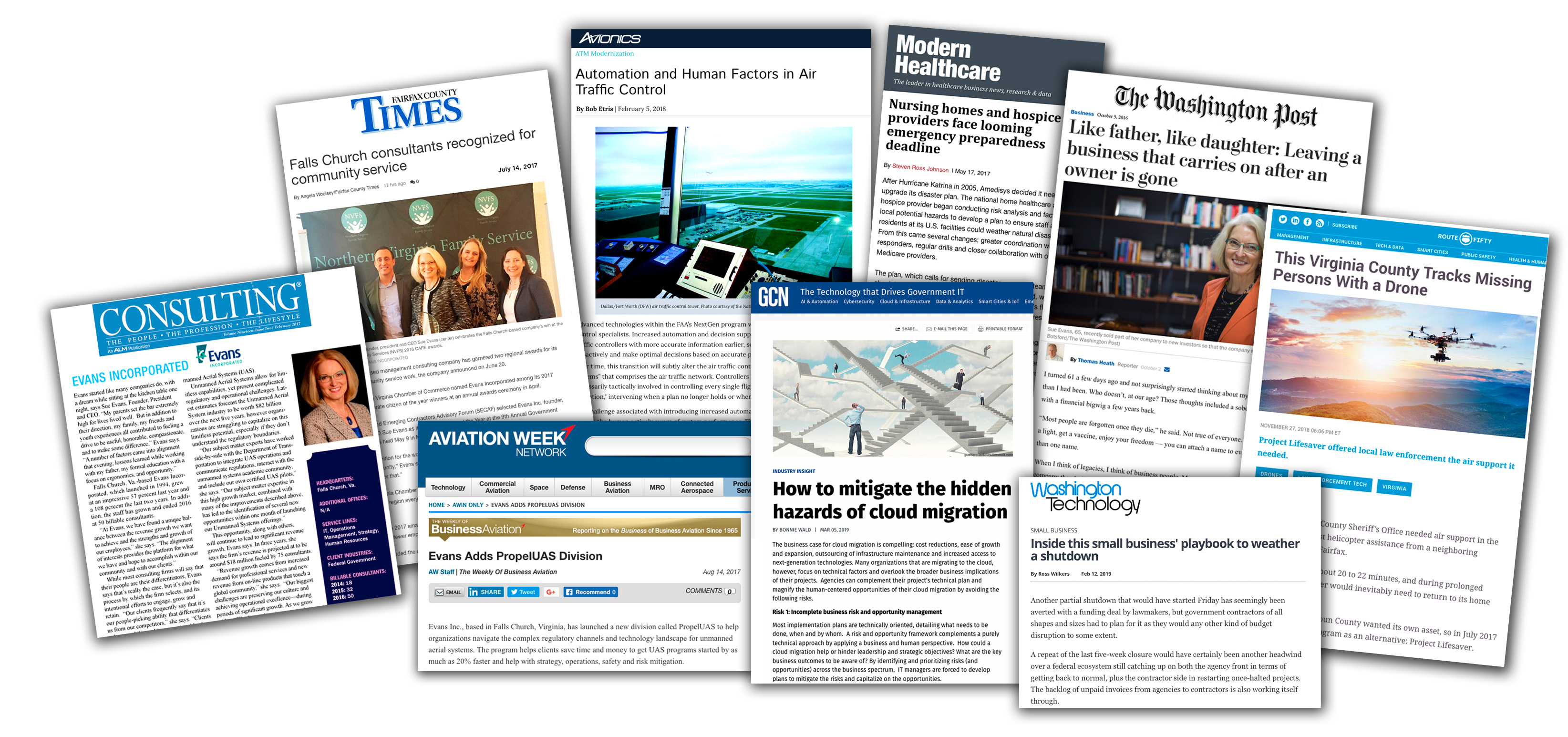 Evans Incorporated
RMR Plan of Action:
In 2018, the RMR and Evans teams were highly focused on creating a campaign to 'introduce' Evans to the market. The primary goal was to demonstrate Evans' expertise and success in areas such as Strategic Planning, Business Process Improvement, Organizational Change Management and Communications, Program Management Optimization and High Performing Teams.
RMR created several themes to define this campaign. The teams determine that 'Experience Evans' would be the overarching theme, which would be used in highlighting the five capabilities the teams were looking to gain more recognition around.
The campaign was designed to run over the course of 5 months, with a focus on a different capability per month. Each month, RMR helped in briefing the capabilities teams on what marketing vehicles could be used to promote their capability area, along with planning with them what will happen when by who. Along with creating this schedule and calendar, over the course of each campaign, RMR generated content to both support the content pieces being created to post to social media, as well as generated monthly social media calendars highlighting industry related articles and tailoring the posts to the capability.
From this strategy and execution, RMR drove and assisted in the development of over 40 new pieces of marketing content for Evans, disseminated on the website, social media, email marketing and to the media. This drove increased engagement and impressions across Evans' social media platforms and more consistent traffic to the website.
Additionally, RMR assisted with an internal weekly marketing update highlighting the latest content produced as a way to extend these pieces to the Evans team and keep them engaged with the 'Experience Evans' campaign. These updates experienced consistent above industry open rates every week.
With the focused campaign each month, the RMR media team was able to share new pitches and content with the media on a consistent basis. Along with the continued promotion of PropelUAS, when new news was available, RMR's media team generated 13 media placements in 2018. These placements represented Evans' top media publications ranging from Government Contractor; Government including Federal, State and Local; National Business; First Responder; Law Enforcement; and UAS.