Whether your strategic objectives are best met through a news conference, targeted direct mail effort, press release, national advertising campaign, or a website redesign, RMR offers the depth and breadth of experience in the intense and fast-paced high-tech marketplace to take you where you want to go. In an industry rife with high turnover, RMR has had 80% of its present accounts for more than five years. Why? Because we strategically identify and prepare for each client's next marketing challenge, rather than rest on our laurels. We also take a proactive, bottom-line oriented approach that finds advertising, marketing, public relations and social media opportunities for clients, rather than waiting for our clients to find them for us. Instead of concentrating on retainers (which many of our clients don't have) and other ways of tying our clients to us, we concentrate on doing the best possible work we can for them.
Marketing emerging technologies requires a precise balance of education and Persuasiveness. Too many companies lose sight of the fact that technology, no matter how state-of-the-art, is still purchased by humans. Even the most complicated piece of hardware or application that may require an advanced engineering degree to understand it still requires a human being to make the buying decision. That's why RMR, whether marketing to consumers or business-to-business, mixes strategy with technology to ensure the best results.
Add in the need to attract or justify venture capital, or plans to go Public, and education and persuasiveness are joined by urgency. Venture capitalists have special needs. If the plan is to go public and maximize the return on investment, marketing results have to come immediately, if not sooner. Prospective or new (if a company has just gone public) stockholders have to quickly see the wisdom of investing in the new company. In addition, meeting legal requirements and working closely with whoever is handling investor relations are paramount. In those circumstances, experience counts more than almost anything.
And RMR has a wealth of experience.
Whether your business focuses on consumers, B2B relationships, direct sales or digital connections, a steady influx of quality leads is vital to your success. RMR has been able to provide quality and consistent leads to our clients for the last several years and now we are adding our Leads Service as its own program. We can and have successfully created pathways for all types of organizations to realize and increase their lead goals, which in turn become sales!
Our proven methodology includes an in-depth evaluation of a company's goals and a customized program of marketing, networking, advertising, and referral tools designed to drive real, qualified leads. This approach came out of our years of work with financial businesses, national real estate companies, insurance organizations and more.
Our experience has enabled us to hone the key items that each industry needs to succeed:
In depth assessments of the company's goals
Tracking opportunities to quickly be able to pivot to the best leads
Multiple sources of lead gathering to obtain opportunities/potential clients where they are
Always keeping ROI in our sights and as a priority.
The tools we provide and utilize include email marketing, digital marketing, social media outreach and marketing, networking strategies, referral program development, digital advertising, TV and radio. All of these help drive real, qualified opportunities to your funnel. We lead the market to you!
Learn how RMR can bring the market to you! Schedule a free demo or assessment of your organization now.

Whoever said inventing a better mousetrap will make the world beat a path to your door forgot that no one ever bought a product they never heard of.
Andy they definitely never tried to capture the attention of the press, whose editorial decisions and third party credibility determine whether a product or company will shine in the spotlight…or languish in obscurity.
That's why it's so remarkable for one public relations firm to consistently help clients gain coverage in the most influential business and trade publications, earn industry recognition, win awards, and increase sales.
Yet at RMR & Associates, that's exactly what we do.
If you know where your company needs to go, we can answer the question of where you need to be now: in other words, what research and media vehicles are going to get you there. We research, plan and negotiate media locally, regionally and nationally, and our clients receive many services which add value without adding cost. For example, many clients may pay "way below retail" rates and get free reprints, free use of a publication's subscriber mailing list, or other benefits. We negotiate media using the same strategy we develop for marketing, public relations and advertising. Anything less than the best solution is unacceptable.
We understand your markets and the changes and trends within them. More importantly, we've built solid relationships with the business, trade, and consumer press – relationships based on our reputation for sound news judgement and a track record of bringing only the most newsworthy products, companies, and events to media's attention. Using this relationship-based approach, we've been able to build a long list of editors, reporters and producers that want to hear what we have to say on behalf of our clients.
Public relations can be one of the most effective (and cost-effective) weapons in your marketing arsenal. Our clients have seen their stories in the Wall Street Journal, Washington Post, Forbes, on local, regional and national television, and in consumer and trade publications around the world.
"We have been working with RMR for several years now. We first learned about Robyn at a speaking engagement in which she gave us excellent marketing tips & advice. We then teamed up with Sandra and Kelly who work with us on a monthly basis, staying on top of PR opportunities. They have developed countless case studies and press releases that later turned into published articles. Those articles have helped us stay on-top-of-mind and competitive in our industry. The team is highly organized, they have great connections, and their follow up is thorough. We love the personalized approach and attention to detail!"
-Stacey Holsinger, Shapiro & Duncan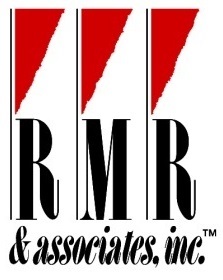 RMR's integrated marketing campaign helped House Buyers of America achieve record leads, engagement & sales growth.
"For the House Buyers direct response TV campaign, we were able to bring a local focus to the advertising itself, to zero in on what was most important to our client," RMR's President and CEO, Robyn Sachs said.
Read more on our News & Events page here
Social media, from the well-known (Facebook, Twitter, LinkedIn) to the lesser known, can be a valuable part of your marketing strategy. Used correctly, social media can do many things for your company or organization:
Build relationships
Increase customer loyalty
Spread company news quickly
Respond to complaints/suggestions/issues instantly
Motivate existing customers to introduce you to new prospects
But using social media correctly requires both a time commitment and an understanding of your social media goals. A Twitter account, for example, that isn't updated regularly, doesn't offer updates with news value, or doesn't respond to complaints or suggestions, is worse than no Twitter presence at all.
The continually changing landscape of Social Media Marketing means you need a partner who can cut through the clutter to target your best prospects and leverage limited budgets. RMR has the experience and social media experts to ensure your content is being read. Before you add social media to your marketing, or before you revamp your existing social media, let RMR put together a clearly defined strategy with goals and tactics for your social media marketing.

At RMR, we deftly use the best aspects of Social Media Marketing to amplify a client's PR efforts. We regularly succeed in getting authored articles – whether client-written or ghost-written – placed in the print and digital publications the target market reads. Then, we push the article with social media posts, featuring the client as an expert, in publications and websites to most effectively amplify your marketing messages and get the best ROI for your marketing investment.

Advertising & Creative Services
Everything Is Made To Order.
At RMR & Associates, we offer exactly what you're looking for in an award-winning creative agency:
Proven business-to-business and marketing communications experience for products, services, and companies in your field.
The understanding that your needs are different.
We bring specific expertise and a proven track-record in the development and implementation of results-driven integrated marketing communications and creative services programs, with particular expertise in Go-to-Market campaigns, and high-level strategic consulting projects by establishing solid brand and leadership positions within their respective markets.
RMR's integrated marketing includes public relations, advertising, direct mail, media buying, list rental, website design and social media marketing.
Marketing Strategy and brand development
Corporate re-positionings
Marketing and media analysis and research
Press and public relations services
Design, copywriting and production of marketing materials including newsletters, corporate identity, collateral, PowerPoint presentations, tradeshow exhibits and style guides
Website development, design, programming and management
Online marketing including site optimization, online advertising and search engine marketing
Trade show and events coordination, marketing and promotion
Direct marketing strategy and campaigns in print and online, including list rental
Advertising campaigns in print, broadcast (TV and radio), interactive and outdoor media
Media planning and buying services
Database design and development
You can count on RMR to create marketing communications that convey your unique identity, position, and selling proposition. Advertising is meaningless without results. This statement is so simplistic it's easy to overlook, unless you believe (as we do) that the strongest creativity should meet or exceed sales, leads or awareness goals.

Digital Marketing & SEO Services
How well is your website working for you? How many leads does it drive per month? How well does it reach your target audience? When potential customers use a search engine to find products or services like yours, does your company come up near the top of Google? It's important for your business to use the best methods for Digital Marketing, such as Search Engine Optimization (SEO), Search Engine Marketing (SEM) and Social Media outreach and Social Networking. Awareness on the web and new technologies are weapons in the war to win more business, and RMR's strong technological background puts us (and you) right in the forefront.
Today, Digital Marketing includes a mix of SEO, SEM, PPC, Adwords, Social Media and the usage of other networks to drive leads and new opportunities to your website. In looking at Social Media alone, beyond Facebook and LinkedIn, there are thousands and thousands of networks, with one or more for every industry, interest, or idea you can imagine. It's a huge well of opportunity, especially if you know where to start and how to use it to your best advantage. We'll help you build relationships with individuals, specifically your potential customers. And just as with relationship building in "the real world" (i.e., off of the Web), there are good ways to introduce yourself and things to avoid like the plague. But, don't be overwhelmed by Social Media outreach and networking. It's a huge party, and you're invited. All you have to do now is let RMR help you accept the invitation and work the room.
SEO and SEM strategies help your website to pop up at or near the top of search engine results – which is right where you want to be. You need a marketing agency with a track record for increasing website traffic using SEO and SEM – to create and maintain your pages so that you will continue to be found near the top on all the major search engines. This goes beyond keywords. You need to be looking at the health and maintenance of your website, the development of consistent fresh targeted content development, the use of multimedia as well as your social media presence.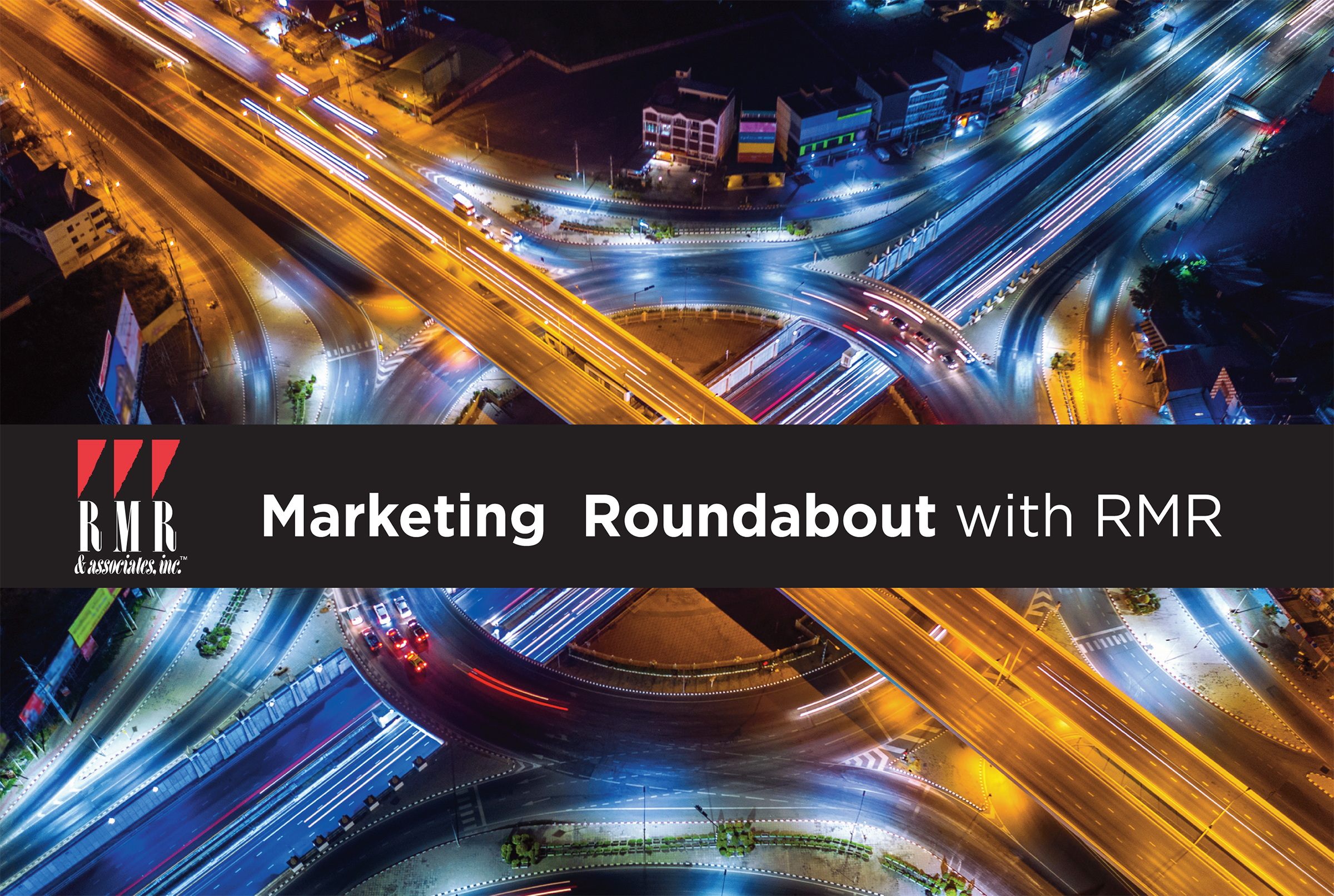 This all effects how effective your SEO is and needs to be considered as this all impacts results in driving those targeted leads to your website. After all, if you submit your site, but your keywords aren't optimized and these other critical elements aren't in place no one will find you in their searches. What was the point of all your hard work in creating the site in the first place?
The opportunities are there. RMR can guide you in the right direction and help you decide which methods will work best for you. In this digital world, there is unlimited opportunity to take advantage of… make sure you're getting your share of it.

Let RMR Small Business Solutions Help You Become As Big As You Can Be.
In one handy kit, you have everything you need to start writing the kinds of success stories our clients have been writing during the almost 25 years we've been in existence. Think of the kit as a launching pad for small businesses. The kit is incredibly cost-effective because it eliminates the components most small businesses don't need. (And when you get bigger and you need those other components, we'd be happy to help).
In one convenient RMR Small Business Solutions Starter Kit, you'll have a corporate identity package that will give you a "big enough to do the job right" image, along with advertising that will tell your potential customers why they'd be making a big mistake if they go to anyone else. And if your budget isn't as big as your goals (at least, not yet) you'll be pleased to know that these big ideas to help your business come with a surprisingly small price.
To give your business a big boost, Contact us or call 301-230-0045.