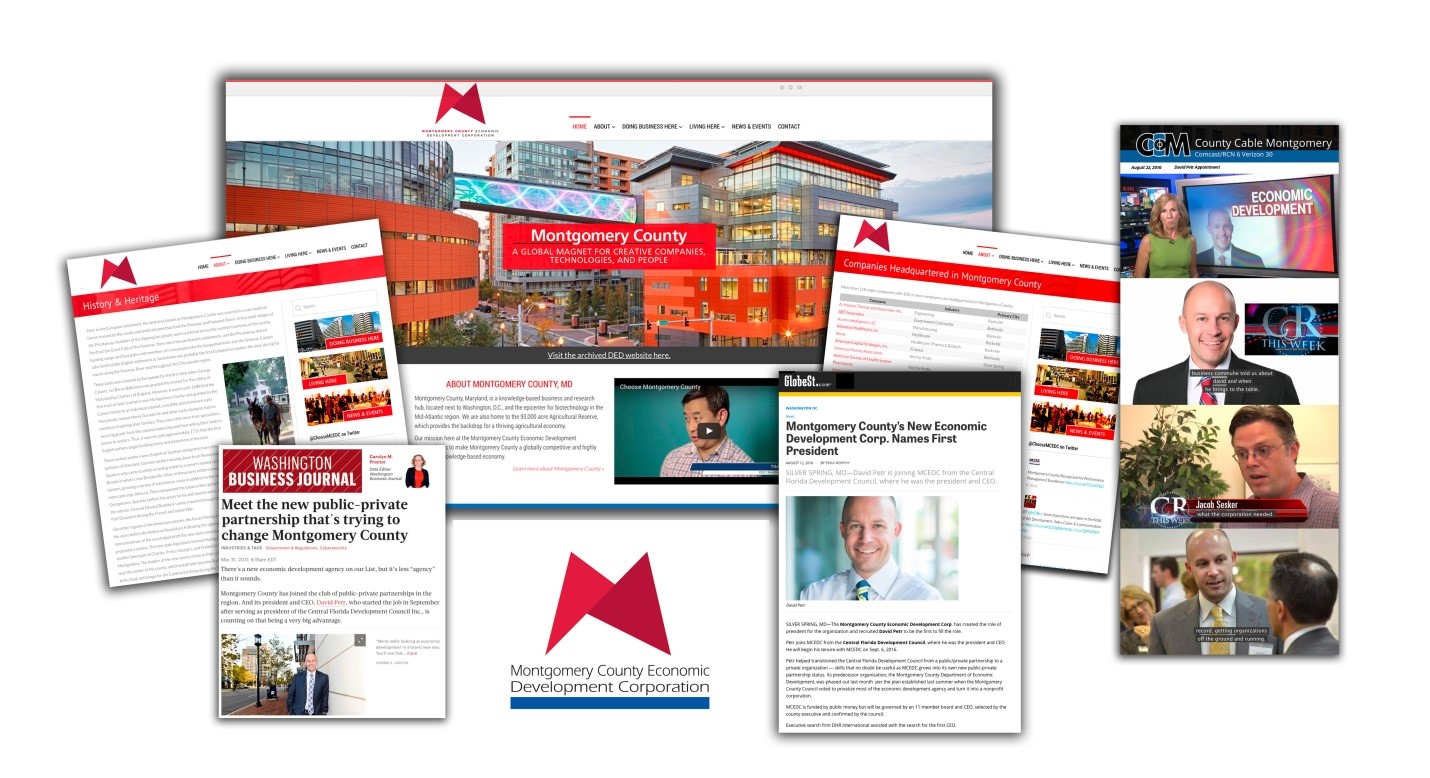 MCEDC – Montgomery County Economic Development Corporation
Problem:
During the first part of 2016, RMR embarked on a marketing communications program with the newly-formed MCEDC, specifically focused on raising visibility and credibility for its Board of Directors while laying the groundwork for the organization as it continued to grow and evolve.
Solution:
RMR leveraged its expertise to design and implement a multi-pronged marketing communications campaign to achieve these goals and position MCEDC prominently as a leading local resource and champion for business and community development. The campaign encompassed website development, brand and messaging creation, a focused Public Relations campaign including media outreach and placements as well as press release distributions around key news items. It consistently raised MCEDC's profile in target local channels as it gained momentum, establishing a social media presence, design of graphics pieces in alignment with the company's new brand and messaging, such as a flyer and a print ad that ran in The Washington Business Journal, and the development of a Transition Plan to confirm next steps and key targets as the organization continued to grow and evolve.
Results:
RMR and MCEDC teams are worked together to deepen these efforts and embark on new initiatives to position MCEDC and its team as experts and local leaders, while showcasing key area business success stories, and raising visibility for Montgomery County as the premier place to live and work.