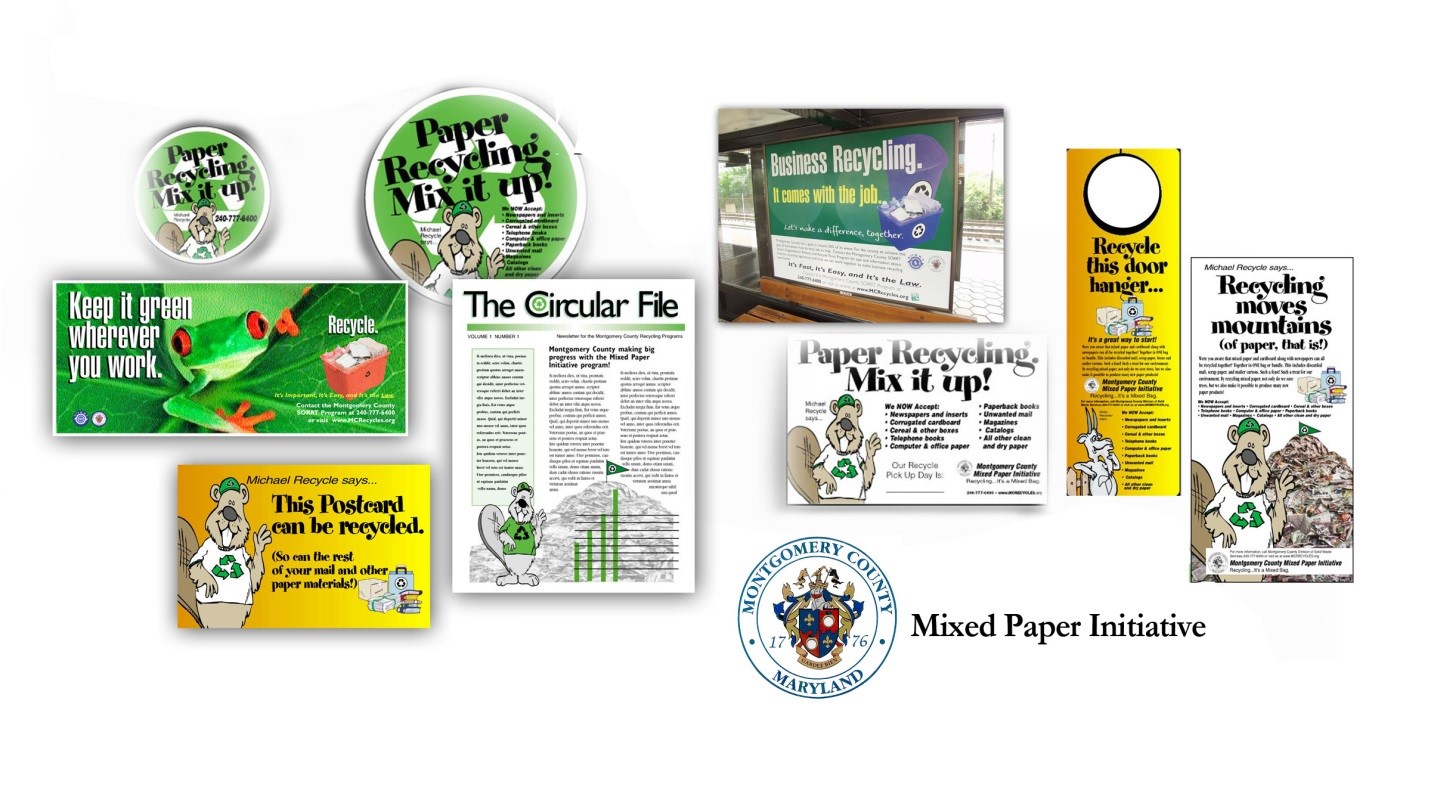 Montgomery County Recycling
Problem:
The Montgomery County Department of Public Works needed to generate image and awareness of their recycling program to businesses and multi and single-family homes. The ultimate goal was to increase the percentage of recyclable materials – paper goods, metal, plastic, and yard waste – from 30% to 50%. RMR was awarded several task orders aimed at accomplishing this goal.
Solution:
RMR developed an integrated marketing approach that would effectively speak to both the business and consumer markets and convey the environmental benefits of recycling and legal ramifications of not complying with recycling laws.  Through a series of radio spots – both commercials and PSAs in English and Spanish, print advertisements and transit media on Ride-On bus backs and metro rail billboards.
Results:
RMR was able to reach the business and residential communities in Montgomery County with the recycling message. The County conducted a focus group shortly after the campaign to gauge it's effectiveness in regards to the recycling efforts in the business and residential communities.  Although the focus group results are proprietary to Montgomery County, county representatives indicated that the response was favorable and awareness for the recycling issues was increased.