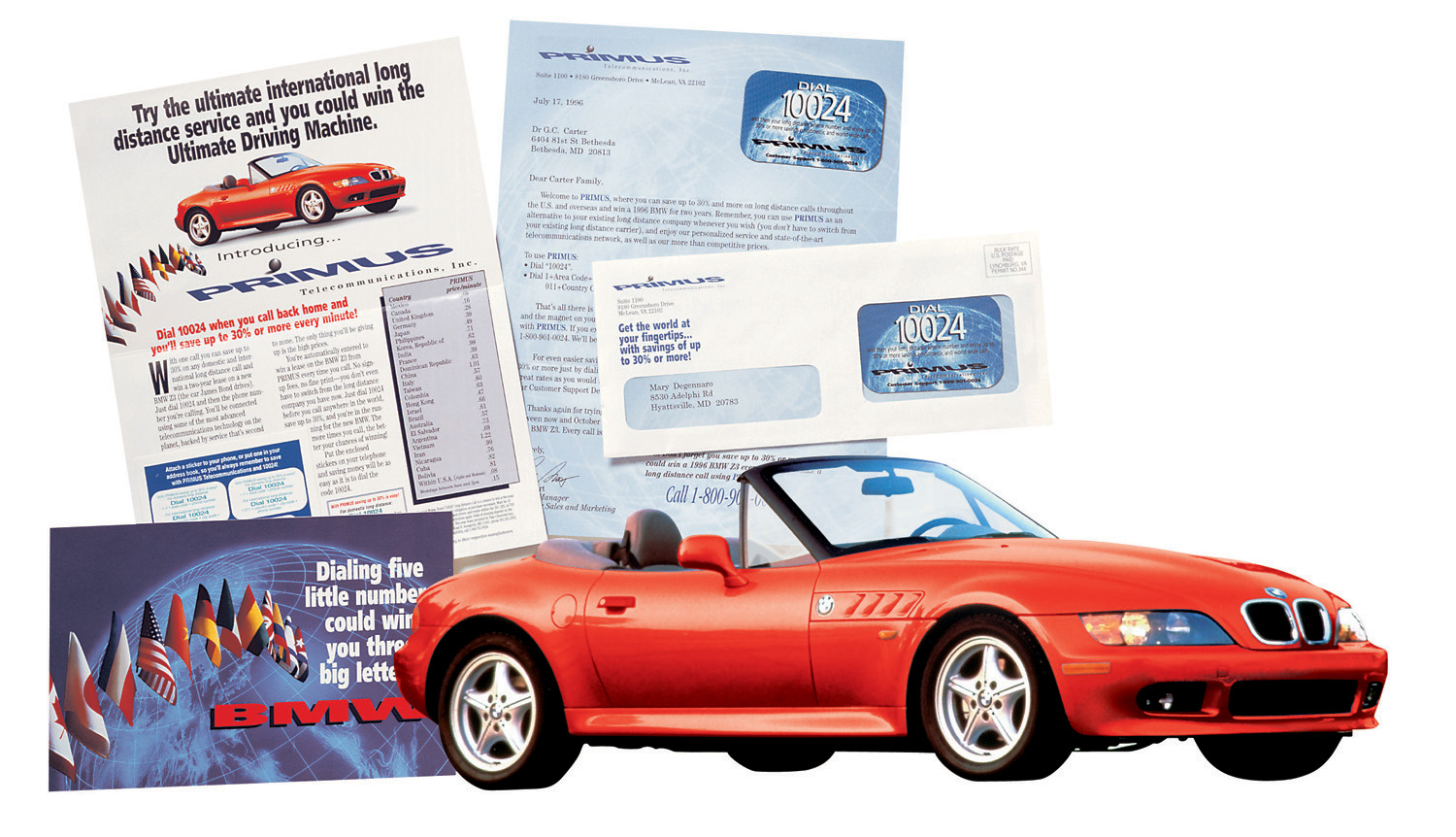 Primus
Problem:
PRIMUS had several marketing issues to address.  One was how to stand out among the hundreds of long distance companies and promote the fact that its rates were 20-30% lower than its competition.  Another was how to roll-out the services in each new city and test the results, since PRIMUS was not available nationwide.  Finally, PRIMUS had to not only attract trial customers, but also find a way to keep them once they'd tried the service.  The ultimate goal of the marketing communications program was to increase the number of long-distance minutes used in each market.
Solution:
RMR recommended that PRIMUS focus on international callers to develop its niche. To establish the company as a low-cost, high-quality provider of international long distance telephone services, PRIMUS used a combination of direct mail, radio and direct response television advertising. The campaign began in Washington, DC. The best prospects, people most likely to use international long-distance, were targeted with direct mail.  Once people were enticed to use the PRIMUS dialing code, they were sent a PRIMUS Welcome Kit and contacted through telemarketing to get them to stay with the service.   Through the use of direct mail, radio, and television, RMR also got out the message that PRIMUS was giving away a BMW Z3 to people who used PRIMUS for international long-distance calls.  The tagline, "Try the ultimate international long distance service, and you could win the ultimate driving machine" reinforced the image of high quality international service.
Results:
PRIMUS experienced a 50% increase in the number of long distance calls used within a 60-day period.  Long-distance usage jumped from 0-to-50,000 minutes as a result of the direct response efforts.  Subsequently, PRIMUS was able to go public, raising $35 million.
"RMR's service has been a real pleasure, as have the results."

Rick Short, Vice President, PRIMUS