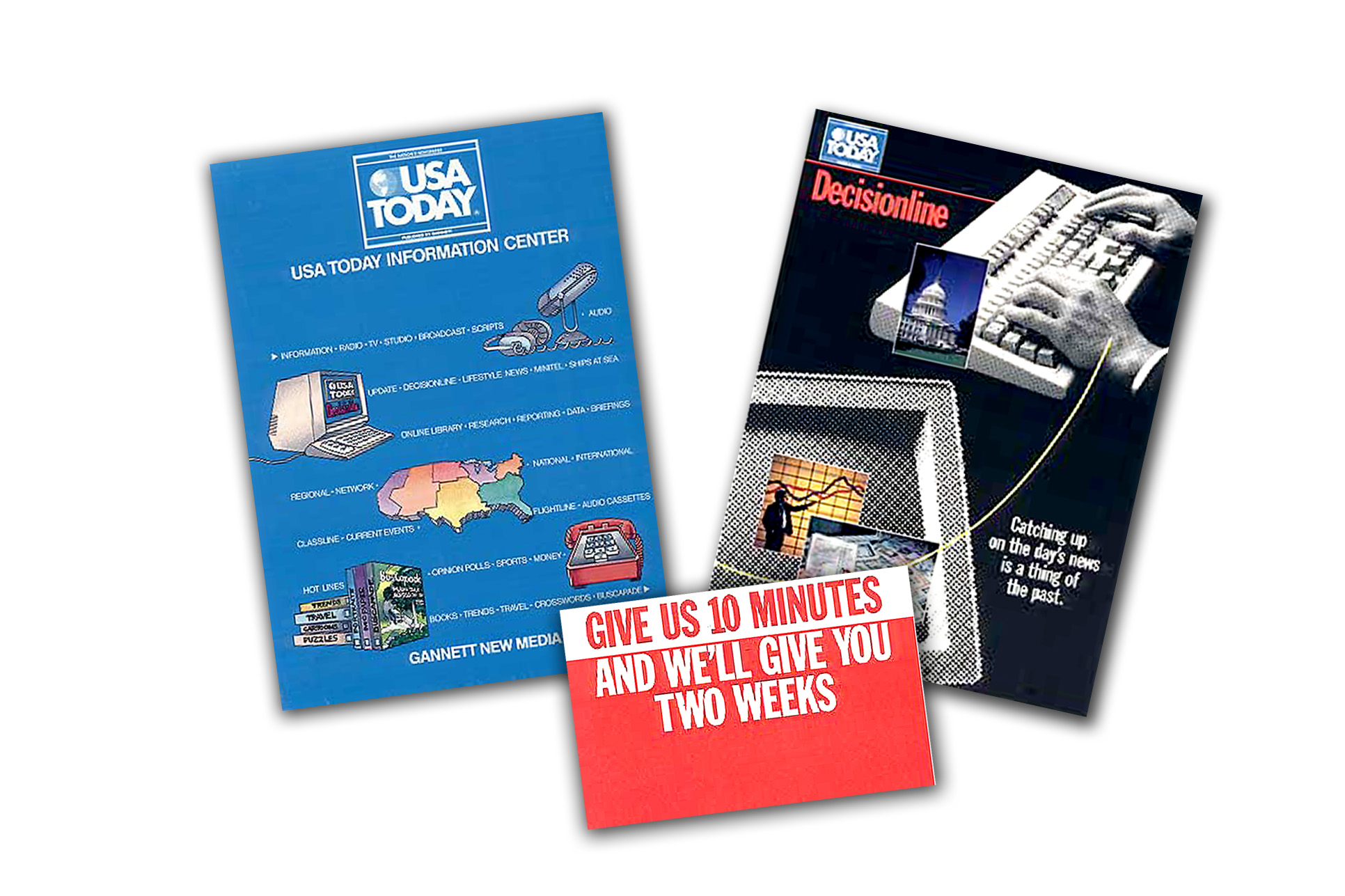 USA Today
Problem:
USA TODAY asked RMR to determine the best way to market its online news service, Decisionline, to corporate users.  With a sales staff of only two, the publication was taking on a national market dominated by the highly-credible Wall Street Journal.
Solution:
A three-stage advertising, direct mail and fulfillment campaign was designed and implemented to test various vertical markets.  "Give us 10 minutes, we'll give you two weeks" was the bold headline for both the direct mail campaign and corresponding trade publication ads.  To turn the lack of a sales force into a positive, free demos were offered with the "promise" that no salesperson would call.  To complete and validate the test results, RMR followed up with solid telemarketing.
Results:
The demand for demos was overwhelming and many subscriptions followed.  The campaign demonstrated that the best marketing approach for the product would be to target executives individually and let the word spread throughout their companies.  RMR won a national IMMY award for the Decisionline direct mail piece.  In addition, the campaign's success was such that USA TODAY subsequently contracted with RMR to market its online news service in France.
"Our phones rang off the hook during the campaign. RMR worked with us every step of the way, and really encouraged us to be realistic about the market."

Janet Newall, Director of Marketing for USA Today